ignite™ innate resilience & wellbeing
ignite™ innate resilience & wellbeing
An impactful mental health programme designed for the classroom
Made for 9-13-year-olds, the ignite™ programme is combatting the growing mental health crisis in our youth. Consisting of six 20-minute sessions with accompanying teacher's guide, resources and interactivity throughout, ignite™ is a comprehensive wellbeing and resilience programme for young people.
The ignite™ programme covers common concerns such as:
Stress and pressure
Relationships with family and friends
Bullying
Feelings of overwhelm, insecurity, and anxiety
Labels, why we sometimes label ourselves and others
Attachments and how these can sometimes make us feel like our wellbeing can be damaged
What makes ignite™ unique?
Completely digital
Stimulating, fun, interactive, and educationally impactful for students (and teachers!)
Simple and easy for the classroom teacher to implement by just a simple 'click & play'
We understand that the last thing teachers need is more training, that's why ignite™ is fully self-sufficient
Bite-sized sessions of 20 minutes that can easily fit into any school timetable
Low cost, high volume, and high impact
How is it delivered?
Fantastically simple and intentionally short in duration, each 20-minute episode is delivered digitally by the classroom teacher through simply 'clicking & playing'. The programme is designed to be flexibly delivered within the classroom: it can be shown over six sessions in whatever learning format the school chooses, for example during tutor group or homeroom.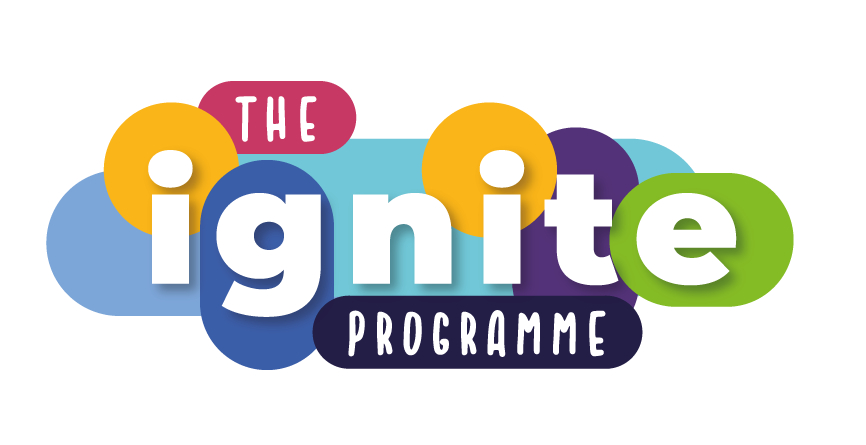 We started with iheart in year 6 to help with their transitioning into senior school. ignite really helped students when they were feeling stressed or anxious about their results, it really helped.
Teacher, Norbury Primary School
What I liked about ignite was that it was really interactive. I really like the way you have created it and it just drew me in so much I was like 'wow, this is so cool' and I learned a lot of things along with it!
Student, age 11
I felt that the superhero session was extremely helpful because when I was younger I used to watch a lot of superhero movies, every day I used to wish that I was a superhero. But after the session, I found out, that not only am I a superhero, but everyone is a superhero in their own way.
Student, age 10
Before the exam I was feeling really really nervous, I was just thinking many thoughts in my head. But when I remembered a few of the lessons from ignite, it helped me feel calm.
Student, age 9
I would recommend it to other children as it helped me and I'm pretty sure it will help others too. It made some really valid and clear points, which I think are really helpful and useful for your wellbeing.
Student, age 9
ignite™ is the quickest and easiest way for schools to help student's mental health and forms part of a wider product suite from iheart which includes wellbeing programmes for teachers, and parents or a fully facilitated programme.
More School Programmes from iheart
9-12 Programme
An early intervention addressing the root causes of poor mental health and emotional issues, this preventative programme helps young people to uncover their innate resilience and wellbeing so that they can face future challenges and school transitions with confidence. 11 interactive one-hour classroom sessions delivered by an accredited iheart facilitator or a trained, iheart-certified member of staff.
13-18 Programme
In-depth support for students to navigate their very real day-to-day challenges, focusing on critical topics such as self-esteem, exam stress, anxiety, relationships and social media. 11 one-hour classroom sessions delivered by an accredited iheart facilitator or a trained, iheart-certified member of staff.
Training for Teachers, Leaders & Staff
We support the mental health of school staff and train them to deliver the iheart programme to their own students. Learn about our training courses and how they build a whole-school, sustainable culture and language of wellbeing and resilience.
What if every child had a psychological instruction manual to guide them through life?